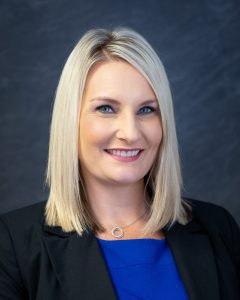 Sasha D. Sloup was an Associate Attorney and then Partner with Snider, Diehl, Sloup and Rasmussen, LLP for over seven years prior to opening her own practice of SLOUP LAW FIRM, PC.
Mrs. Sloup's approach is client driven-obtaining the best result in the right way, and making sure that the client is kept informed every step of the way. Mrs. Sloup's objective is to resolve all disputes through negotiation if possible, but aggressive litigation when necessary
Mrs. Sloup is a member of the California State Bar- admitted to practice before the United States District Court, Eastern and Central Districts of California. Ms. Sloup serves on the Board of Governors and is a member of the San Joaquin County Bar Association.
Mrs. Sloup lives with her husband and two children and loves spending time making memories camping (glamping), traveling and just enjoying life.
You may contact Sasha at [email protected].