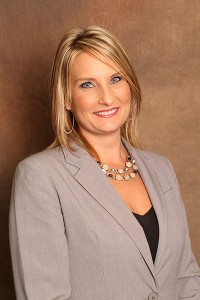 Sasha D. Sloup's practice focuses on Family Law which allows her to assist the community with Dissolutions (Divorce), Child Custody, Child Visitation, Support issues, Adoptions and Domestic Violence, but also includes Estate Planning, Personal Injury, Business, Agriculture and other areas of civil law handled by Snider, Diehl, Sloup & Rasmussen, LLP.
Mrs. Sloup's approach is client driven- obtaining the best result in the right way, and making sure that the client is kept informed every step of the way. Mrs. Sloup's objective is to resolve all disputes through negotiation if possible, but aggressive litigation if necessary.
Mrs. Sloup grew up in Lodi, California where she graduated from Tokay High School. Mrs. Sloup obtained her J.D. with honors in Family Law at Humphreys College Laurence Drivon School of Law in Stockton, California.
Prior to practicing law, Ms. Sloup was a Legal Secretary and a Paralegal at a Sacramento law firm which specializes in Family Law and was a Paralegal at Snider, Diehl & Rasmussen, LLP, before becoming an Associate Attorney.
It was during her time as a Legal Secretary and Paralegal that Ms. Sloup found that Family Law provided the opportunity to fulfill her passion which drove her to law school in the first place: to assist those during difficult, emotional and confusing phases of their life. There is nothing quite as precious as family and Ms. Sloup wants to be there to help guide a family in need. When there are children involved, Ms. Sloup helps parents configure their family so that even if they are no longer living together, they can still interact as a family unit in order to raise children and maintain stability in their daily lives.
Ms. Sloup is a Partner a Snider, Diehl, Sloup & Rasmussen, LLP, a member of the California State Bar (Family Law Section), San Joaquin County Bar (Family Law Section and Women Lawyers Section), the American Bar Association and is a Member of Judge Consuelo M. Callahan Inn of Court.
You may contact Sasha at s.sloup@lodilaw.com.